Brauerei Kaiser
Grasmannsdorf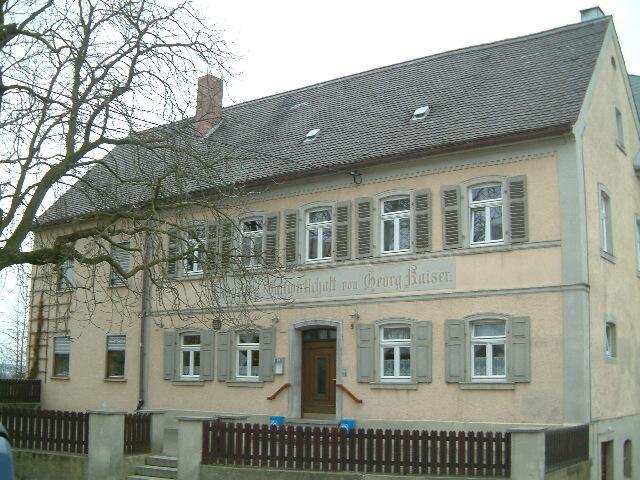 Nr. 25
Grasmannsdorf
96138

0 95 46 / 3 90
Opening Times
Monday
Closed
Tuesday
09:00-23:00
Wednesday
09:00-23:00
Thursday
09:00-23:00
Friday
09:00-23:00
Saturday
09:00-18:00
Sunday
09:00-23:00
Back to the brewery search.
Other cities in the same district (Landkreis) as Grasmannsdorf
---
Upload your own image of Brauerei Kaiser
---
Comments
Comment from Jim & Wendy Stebbins on 2004-11-01 12:29:59
The braueri looked better outside,than inside. It had been completely renovated & looked "too new." The service was very slow & not too friendly.They acted as though they cared less if anyone was there or not,because a few customers had to ring a bell to get another bier,since the owner was watching TV in a back room.I would not recommend this place, unless you were born & raised in this village.
---
Comment from guppis on 2006-06-13 01:54:19
Nothing has changed since 2004. Worst Bier and service of the 60 breweries I have visited in the Bamberg area.
---
Comment from Christian Seniuk on 2006-12-06 06:23:48
I must say something to the both comments before: you´re right, the service is not the fastest. But the family Kaiser is allways friendly and polite to every guest (not to say: typical franconian). And the beer (and this is the most important thing in a brewery) is one of the best I ever drunk before. And the so called "Bockbier" is phenomenal.
---
Comment from Jan-Erik Svensson on 2007-11-10 05:20:16
Since I sat outside on the terrace on a warm April afternoon, I have no complaints. The beers are perhaps not on par with the products from neighbouring villages, but they are o k. Since I went to the tap for my beer, I have no complaints about the service.
---
Comment from Jürgen Wening on 2008-10-02 13:33:49
No complaints at all. The Pils is on the hoppy side (of course!) and makes a good starter for a beer tour. It's a tasty but usual drink. Not bad.
---
Comment from Barry on 2017-06-16 06:44:51
Visited with Ronnie and John from Glasgow (16/5/17, I think). Excellent Kellerbier but really liked the Pils. Herr Kaiser became very friendly when I said that I lived in Wales, as his daughter studied in Swansea! Short but very enjoyable visit before heading to Monchsambach.
---