Brauerei Hümmer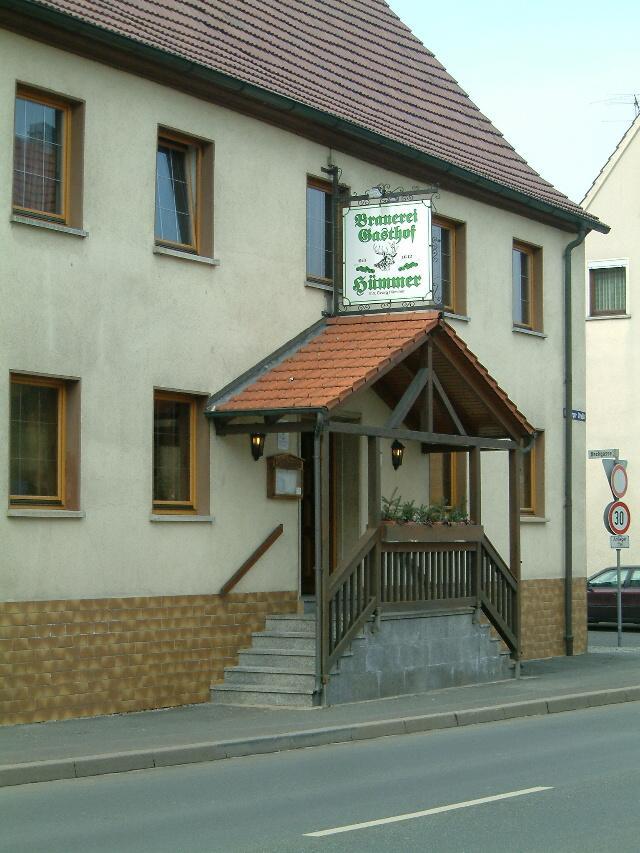 Bamberger Strasse 22
Breitengüssbach
96149
Stopped brewing in 2011

0 95 44 / 2 03
Stopped brewing February 2011. Beers from Alder Stettfeld.
Back to the brewery search.
---
Upload your own image of Brauerei Hümmer
---
Comments
Comment from Dr. Heinzel on 2004-07-27 08:11:03
The Lager, a Kellerbier, is the kind of beer You can't get enough of. Served in almost "elegant" tall beer-steins; You get a well balanced, hoppy and full bodied "velvet" Lager. Worth a detour....
---
Comment from Jim & Wendy Stebbins on 2004-11-01 12:12:13
The braueri has been here since 1628. It was very clean, neat & had nice decorations,tablecloths,& the waiters wore matching vest etc... Heavy beams in ceiling,but semi-modern atmophere.Service was fast & friendly & they offer a large menu.It was mostly full with families having Sunday dinner. Very good keller bier,full-bodied flavor,& smooth.
---
Comment from Jan-Erik Svensson on 2007-01-28 04:21:07
When I sampled the beers, the Pils was a little too buttery and the other beers a little too bland. The Naturtrüb could have been more bitter. But the average impression was o k nevertheless.
---
Comment from Jürgen Wening on 2009-02-02 05:22:27
Traditional brewery inn with good food. The beers: Helles - solidly brewed, balanced, tasty. The Märzen: Very malty, slightly sweetish. The Dunkles: Similar to the Märzen with even more dark malt. All in all good beer but with a lack of character.
---