Wagner Bräu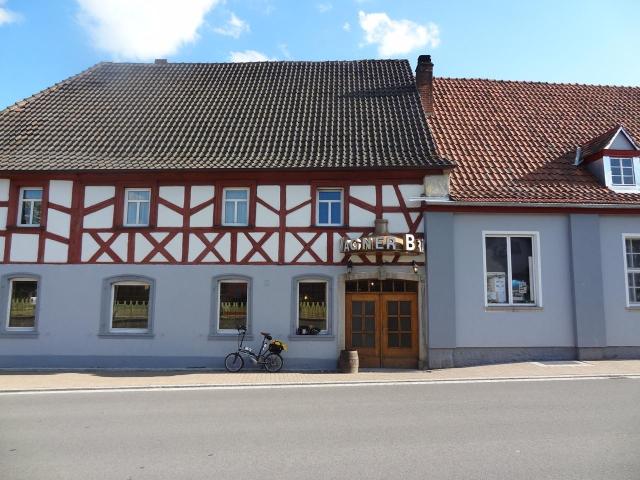 Bamberger Strasse 2
Oberhaid
96173

0 95 03 / 2 29
Stopped brewing during the summer of 2013 but is now reportedly back brewing. Open daily from 9am.
Opening Times
Monday
09:00+
Tuesday
09:00+
Wednesday
09:00+
Thursday
09:00+
Friday
09:00+
Saturday
09:00+
Sunday
09:00+
Back to the brewery search.
---
Upload your own image of Wagner Bräu
---
Comments
Comment from Jan-Erik Svensson on 2003-04-07 07:16:05
A good example of the average Franconian hand-made beer, would be even better without the slightly moldy character in the nose.
---
Comment from Robert Doughty on 2004-04-09 18:01:50
If given the choice between water and this beer drink water.
---
Comment from Christine P on 2004-09-18 13:47:02
I lived in Oberhaid but am not a fan of the beer. Christine
---
Comment from scott rankin on 2006-03-02 04:17:31
Bad beer, man. Very bad beer. Although we did meet a nice gentleman there who made the experience a little more enjoyable.
---
Comment from Jürgen Wening on 2007-06-21 14:13:58
Aaaargh! The brewmaster's revenge!!! We dropped in to find out if the beer really is as bad as it is said and ordered a Pils and a dark beer. Answer: It is worse! The Pils turned out to be a really loveless made watery Helles - at least we could identify it as being beer. But the dark beer really didn't deserve to be called beer. I don't know what it is and I don't WANT to know!
---
Comment from DougN on 2010-09-23 10:08:13
Only a characterless Pils on tap. Awful! The pub was unpleasant. Wish I had read the reviews on this website before stopping.
---
Comment from Fred Waltman on 2013-09-07 09:31:07
Reportedly no longer brewing -- which is a good thing!
---
Comment from Mosquit on 2014-01-03 05:02:08
according to german forums, they ARE still brewing. bierfranken.wordpress.com/2013/11/25/biernotiz-wagner-oberhaid-kellerbier
---