Schloßbrauerei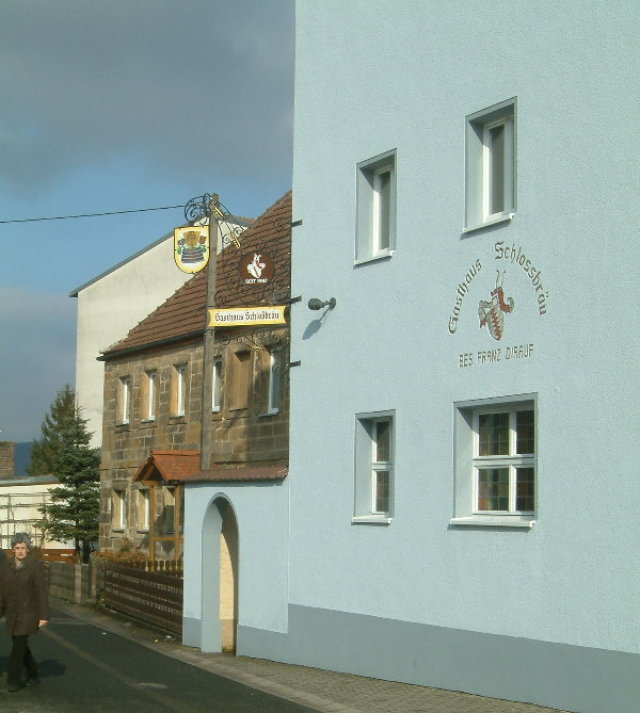 Mühlweg 16
Reckendorf
96182

0 95 44 / 94 21 - 0

info@recken.de
Brews the Recken beers.
Opening Times
Monday
16:00+
Tuesday
Closed
Wednesday
16:00+
Thursday
16:00+
Friday
16:00+
Saturday
16:00+
Sunday
10:00+
Back to the brewery search.
---
Upload your own image of Schloßbrauerei
---
Comments
Comment from Dr. Heinzel on 2004-07-27 08:13:07
The unfiltered Lager, served in nice, classical steins, belongs among the best examples of this typical franconian beer style. Hoppy, but more "velvet" than sharp. Very good!
---
Comment from Timothy Holian on 2005-02-16 22:13:41
Reckendorfer Edel Pils has a good balanced hop/malt nose and deep golden color; early hop flavor yields to a well-balanced hop/malt body. Interesting grain aftertaste, tasty but not astringent. Reckendorfer Dunkel is nicely malty but has a slightly metallic nose. Malt character dominates from body well into aftertaste, a rich, sweet lager - a very pleasant brew, though hop lovers probably will not want a second glass.
---