Brauerei Fischer
Freudeneck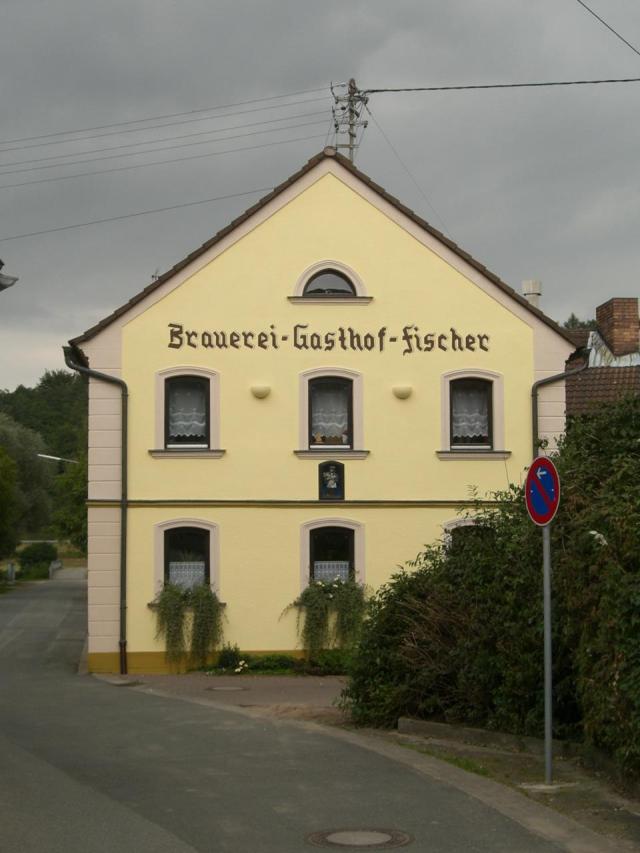 Haus Nr. 2
Freudeneck
96179
Small Brewery (less than 1000 hl/year)

0 95 47 / 4 88
Opening Times
Monday
Closed
Tuesday
15:00+
Wednesday
15:00+
Thursday
15:00+
Friday
15:00+
Saturday
15:00+
Sunday
15:00+
Back to the brewery search.
Other cities in the same district (Landkreis) as Freudeneck
---
Upload your own image of Brauerei Fischer
---
Comments
Comment from Jan-Erik Svensson on 2003-03-31 09:09:35
Not pilsy at all. On the contrary, it's a very malty beer.
---
Comment from scott rankin on 2006-06-18 01:39:23
Great beer. The lager was very refreshing. Food was also excellent. If you journey out into the country side Brauerei Fischer is worth the trip.
---
Comment from Jan-Erik Svensson on 2007-05-04 03:08:48
On a recent visit, the beer was more balanced and refreshing than some years ago. Slightly more hops.
---
Comment from Jürgen Wening on 2008-04-03 01:34:45
A robust franconian Helles and a friendly atmosphere. Not outstanding but well done.
---
Comment from Keller Brothers on 2008-06-01 04:27:34
Always good to drop by and have a good Freudnecker Wagner with my stammtisch buddy's. The bier is typical Frankisch splender. Great brotzeite as well. The Bock is GREAT! Make it there buring bock bier season.
---
Comment from Mark Andersen on 2015-05-25 09:46:16
Very lively/busy pub and beer garden. I really didn't think the beer was terrific. Certainly drinkable but outdone by the nearby Hofen and Ebing beers.

Very doable walk from Ebing (via Hofen of course).
---