Brauerei Müller
Debring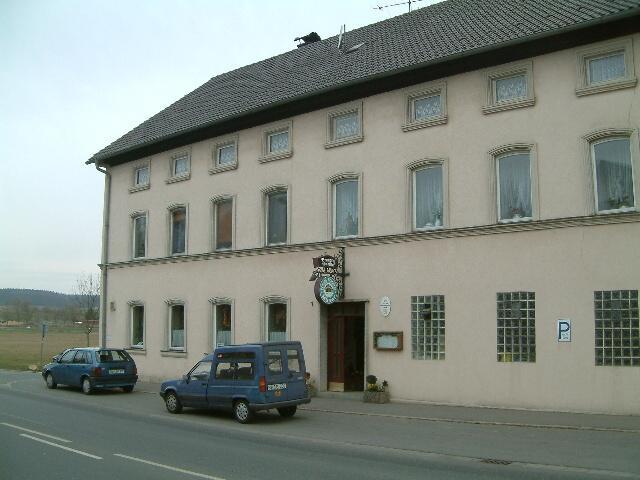 Small Brewery (less than 1000 hl/year)

0951 29191
Opening Times
Monday
Closed
Tuesday
11:00-21:00
Wednesday
11:00-21:00
Thursday
16:30+
Friday
11:00-21:00
Saturday
11:00-21:00
Sunday
11:00-21:00
Back to the brewery search.
Other cities in the same district (Landkreis) as Debring
---
Upload your own image of Brauerei Müller
---
Comments
Comment from meli on 2003-03-15 14:05:10
Des Müllerbier aus Debring ist echt super!
---
Comment from Jan-Erik Svensson on 2003-03-28 02:04:25
The dark Vollbier is among the best in Franconia. Compared to an equally good example in Ebing, this beer is more typically Franconian in style - more pronounced sweetness from the malt and an aromatic but still powerful hop character.
---
Comment from Jim & Wendy Stebbins on 2004-10-17 11:09:05
We spent an afternoon here with a German Frau named "Gabriella." This was her favorite local gaushaus.It was very clean,friendly,good food & bier.
---
Comment from Carina on 2005-07-19 07:22:18
New: 2 More sorts of beer from Brauerei-Müller: Weissbier and Stöffla. Very GOOD!
---
Comment from Jürgen Wening on 2008-10-02 13:38:01
Perfect food, good service. Now the important thing - the beer: we sampled the unfiltrated Helles and the dark Vollbier. The unfiltrated was on the light side and became tastier towards the end of the glass. A nice and easily drinkable beer, without sharp corners unfortunately. The dark beer was simple but okay. Without surprises. There are tastier beers around... at Herrnsdorf, just a few kilometres down the road, for example!
---
Comment from Russ R. on 2009-12-08 16:18:35
Easily reached by Bamberg city bus. The Dunkles was sweet the the food mediocre. They brew a broad range of beers, so I'm sure I could have found something I liked if I had stayed longer.
---