Brauerei Beck
Trabelsdorf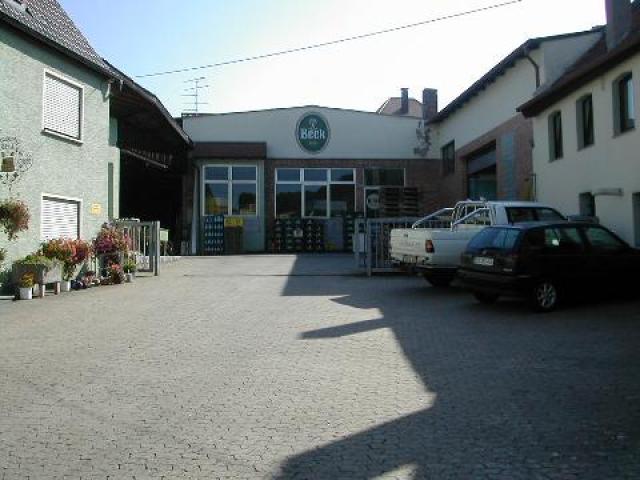 Steigerwaldstrasse 8
Trabelsdorf
96170

0 95 49 / 2 52
Opened Friday, Saturday, Sunday.
Opening Times
Monday
Closed
Tuesday
Closed
Wednesday
Closed
Thursday
Closed
Friday
16:00+
Saturday
15:00+
Sunday
15:00+
Back to the brewery search.
Other cities in the same district (Landkreis) as Trabelsdorf
---
Upload your own image of Brauerei Beck
---
Comments
Comment from Jim & Wendy Stebbins on 2004-10-17 08:35:24
This is not a traditional German gaustatt in appearance. It was an Italian pizzeria, with a crowd of young "sports enthusists", watching foosball on a large-screen TV. The toilet was located in another building.The bier was golden with a heavy hops aroma & the taste was O.K. HOwever,we will not revisit.
---
Comment from Timothy Holian on 2005-02-16 22:22:01
Lisberger Lager is deep golden to amber in color, with a lightly malty aroma. Malt character slightly prevails over the hops. A little thin for its style.
---
Comment from Jan-Erik Svensson on 2007-01-28 05:20:09
At a pub called Akkurat in Stockholm, Sweden, I tasted a Lisberger Bock brewed by Beck. Sweet malt, some apples and straggling qualities more typical of rural Franconian beer than of a traditional Bock.
---
Comment from Jürgen Wening on 2008-08-25 03:30:46
Different modern tasting beers, nothing unusual, average. The Zwickel was not very strong, the unfiltrated Keller was strange and didn't taste like a Kellerbier.
---