Brauerei Hertlein
Staffelbach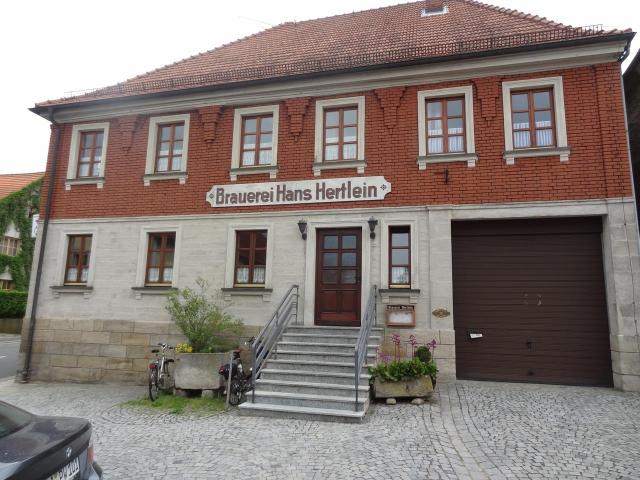 Brauerei Hertlein
Hallstädter Strasse 12
Staffelbach
96173
Small Brewery (less than 1000 hl/year)

0 95 03 78 90
Status is in doubt as the brewer passed away in April 2017. Currently closed and likely not too re-open.
Opening Times
Monday
Closed
Tuesday
Closed
Wednesday
17:00-23:00
Thursday
Closed
Friday
Closed
Saturday
15:00-18:30
Sunday
17:00-23:00
Back to the brewery search.
Other cities in the same district (Landkreis) as Staffelbach
---
Upload your own image of Brauerei Hertlein
---
Comments
Comment from Jan-Erik Svensson on 2003-04-07 07:28:29
Fruity and dryish Franconian summer beer.
---
Comment from Andrea Hertlein on 2004-03-28 05:10:42
---
Comment from silke stier ,columbus .wisconsin on 2005-03-25 11:36:38
hallo to everybody , i grew up in this little town and i have to say they have excellent beer (Bier) , and also very good tasteing food , the service is great as well, i am looking forward to 2006 when i will be comeing for vacation back home and my husband chad will also we with me this time ,and i know he enjoys the hertlein bier very much , see you in 2006 silke
---
Comment from Jürgen Wening on 2010-05-18 02:01:32
Popped in yesterday. Minimum size tap room. The beer (dark Vollbier) is quite interesting, as it shows more and more flavours towards the end of the Krug. It's a dryish but fruity Vollbier. Nice.
---
Comment from Forest Hertlein on 2018-01-07 21:45:23
What is the current status of Brauerei Hertlein? Any chance they will be open again by April or May, 2018?
---