Brauerei Will
Schederndorf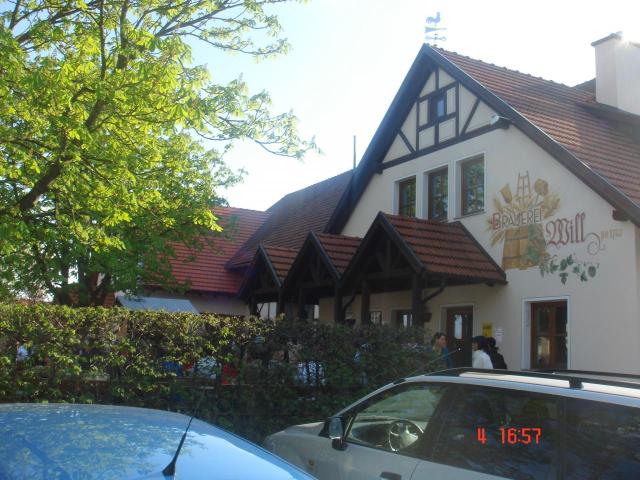 Small Brewery (less than 1000 hl/year)

0 95 04 2 62
Opening Times
Monday
11:00-24:00
Tuesday
Closed
Wednesday
11:00-24:00
Thursday
11:00-24:00
Friday
11:00-24:00
Saturday
11:00-24:00
Sunday
11:00-24:00
Back to the brewery search.
Other cities in the same district (Landkreis) as Schederndorf
---
Upload your own image of Brauerei Will
---
Comments
Comment from Jan-Erik Svensson on 2003-03-31 08:47:08
Astonishingly dry, light and modern-tasting beer in this refurbished village brewery.
---
Comment from Uncle Jimbo on 2006-06-08 23:47:22
There were three beers available during my visit: a dark lager kellerbier, a bockbier hell, and a bottled weissbier. The lager and bock were quite enjoyable, and I especially enjoyed the lager bier. The food menu looked fairly typical, but I did not have a chance to try anything. The evening of my visit, the pub was full of locals, but we were made to feel welcome, and though the staff did not speak English, and only a couple of us spoke a smattering of German, we managed to communicate (it is not hard to order a bier, afterall). I give kudos to the waitress for trying hard to understand us and for cheerfully putting up with a group of Americans. An enjoyable gasthaus in a small village.
---