Sonnenbräu
Mürsbach
More information on Mürsbach can be found at www.muersbach.de (German)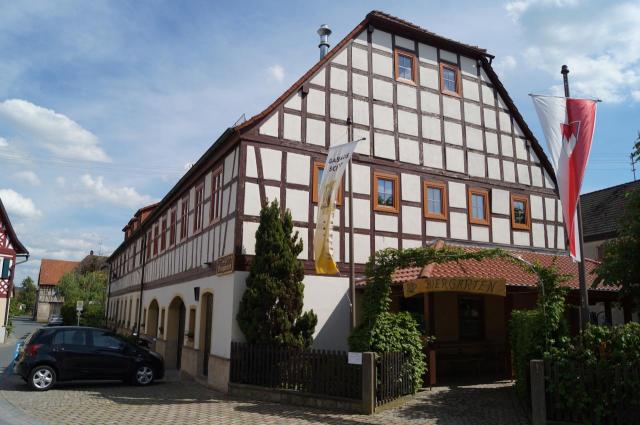 Sonnenbräu
Zaugendorfer Strasse 4
Mürsbach
96179
Small Brewery (less than 1000 hl/year)

0 95 33 98 10 17
Opening Times
Monday
Closed
Tuesday
11:00+
Wednesday
11:00+
Thursday
11:00+
Friday
11:00+
Saturday
10:00+
Sunday
10:00+
Back to the brewery search.
Other cities in the same district (Landkreis) as Mürsbach
---
More images of Sonnenbräu
---
Upload your own image of Sonnenbräu
---
Comments
Comment from Jan-Erik Svensson on 2003-04-07 07:14:22
A very soft Vollbier that could have more hop character.
---
Comment from Mike Woodard on 2006-07-20 10:43:08
A very smooth, easy drinking beer with a lot of flavor. This is one of my favorite beers in the area around Bamberg.
---
Comment from Jürgen Wening on 2008-04-03 01:36:58
Again a very robust Hausbrauer style Helles with lots of flavour development. Nearly Zwickel style. Easy to drink and quite refreshing.
---