Brauerei Först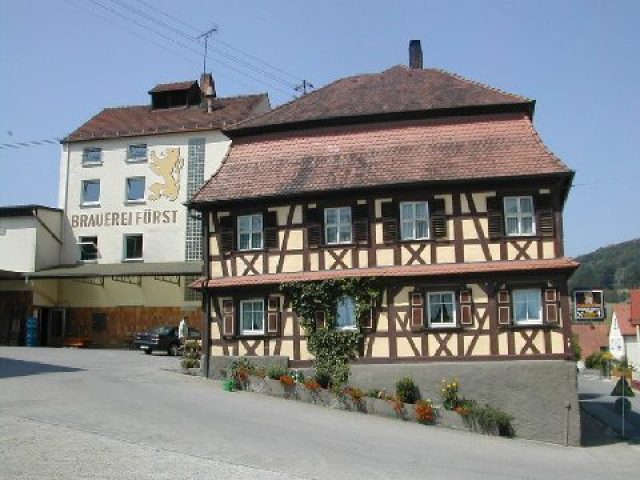 Haus Nr. 26
Drügendorf
91330

0 95 45 / 85 83

konstantin.sauer@t-online.de
Their beers are sold under the name Goldener Löwe
Opening Times
Monday
16:00-23:00
Tuesday
16:00-23:00
Wednesday
16:00-23:00
Thursday
Closed
Friday
Closed
Saturday
Closed
Sunday
16:00-23:00
Back to the brewery search.
---
Upload your own image of Brauerei Först
---
Comments
Comment from Jan-Erik Svensson on 2003-05-09 05:03:44
Typical Franconian Lagerbier combining softness with an apple-like tang and som bitterness coming up.
---
Comment from Jürgen Wening on 2008-07-21 02:18:20
Absolutely right, Jan-Erik. Solid brew.
---
Comment from Nick B. on 2011-11-06 04:29:00
Love the village and the place, and the Lager's pretty good, despite the brewery's attempt to kill your tongue with way, way too much CO2. A slight bit of huskiness distracts from what would otherwise be a pleasantly malty beer, fairly well balanced -- once you get past the cola-like effect of the over-carbonation. The Bock (from end October) is pleasant enough, a couple of shades paler than the Lager and only around 6.5% ABV, a touch sweet. Like so many Franconian brewers, they appear to sparge a bit too long; I'd gladly pay 10 cents more per Seidla for the extra malt to fix this!
---