Brauerei Hofmann
Hohenschwärz
More information on Hohenschwärz can be found at www.hohenschwaerz.de (German)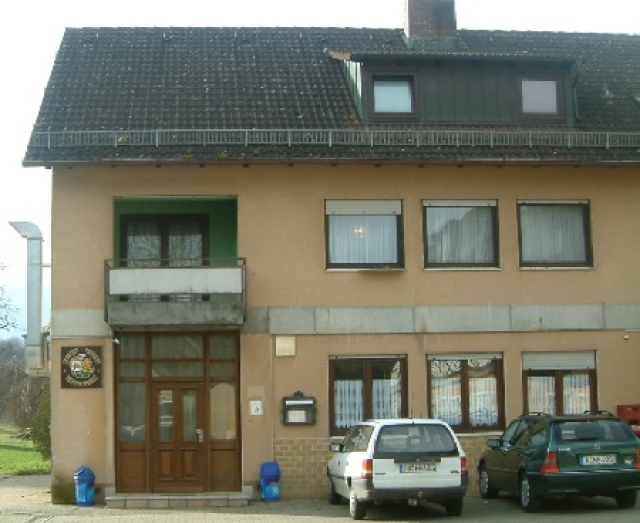 0 91 92 / 2 51
Opening Times
Monday
15:00+
Tuesday
Closed
Wednesday
09:00-22:00
Thursday
09:00-22:00
Friday
09:00-22:00
Saturday
09:00-22:00
Sunday
09:00-22:00
Back to the brewery search.
Other cities in the same district (Landkreis) as Hohenschwärz
---
Upload your own image of Brauerei Hofmann
---
Comments
Comment from Jos Brouwer on 2003-02-07 12:50:16
Small brewery with a quite modern though nice brewery tap. Very welcoming for all sorts of wanderers, good food (they grow their own pigs - they get their portion of the brewery output), and a nice, very dark beer (almost black - suiting the name of the village?)
---
Comment from Jan-Erik Svensson on 2006-02-21 18:12:05
Very dark, very full-bodied and definitely on the sweet side. The sample I had could have been infected - it had loads of butter partially covering the fine properties of this beer.
---
Comment from Jürgen Wening on 2012-03-26 03:52:38
A fine dark Export with some complexity. Not too sweet. Very nice beer!
---
Comment from barry on 2013-10-13 06:56:14
A most friendly and pleasant stube and another excellent malty dark Franken Schweuiz brew. But the big news was that, for the first time ever, they had brewed a Pils, which we sampled and found very pleasing. Definitely one for a revisit!
---