Brauerei Leicht
Pferdsfeld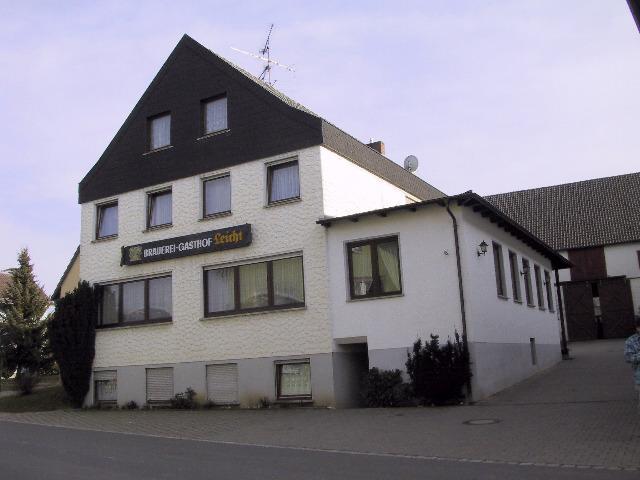 Brauerei Leicht
Small Brewery (less than 1000 hl/year)

0 95 73 / 2 36
Opening Times
Monday
16:00+
Tuesday
16:00+
Wednesday
16:00+
Thursday
Closed
Friday
11:00+
Saturday
11:00+
Sunday
16:00+
11:00+
Back to the brewery search.
Other cities in the same district (Landkreis) as Pferdsfeld
---
Upload your own image of Brauerei Leicht
---
Comments
Comment from Jürgen Wening on 2008-07-21 01:02:05
A small brewery in the middle of nowhere, run by a friendly family! The only produced beer is a nice reddish Vollbier; very tasty, slightly sweetish, with hints of cane sugar. A delight! The food is great, too.
---