Löwenbräu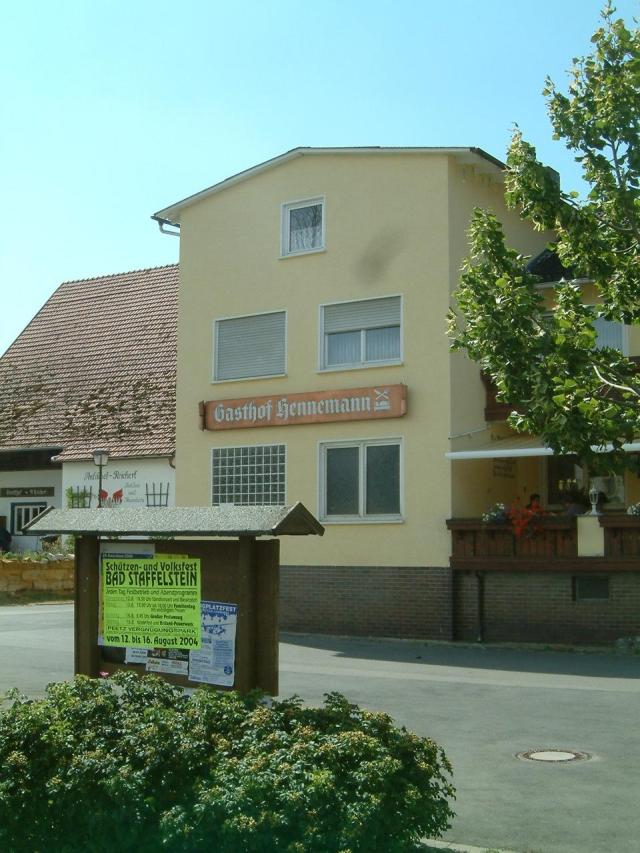 Am Dorfbrunnen 13
Stublang
96231
Small Brewery (less than 1000 hl/year)

0 95 73 / 96 10 - 0
Also known as Brauerei Hennemann
Opening Times
Monday
Closed
Tuesday
10:00-23:00
Wednesday
10:00-23:00
Thursday
10:00-23:00
Friday
10:00-23:00
Saturday
10:00-23:00
Sunday
10:00-23:00
Back to the brewery search.
---
Upload your own image of Löwenbräu
---
Comments
Comment from Wolfgang Scheuermann on 2004-01-05 04:58:20
The beer of Hennemann is one of the best beers of Franconia. Many of my friends found a peculiar difference in taste between the first and the second gulp; perhaps the first gulp is astonishing and the second (and all the next) is purely enchanting. A must!
---
Comment from Jan-Erik Svensson on 2007-01-28 05:16:03
Clean but robust taste typical of Franconia. Both malt and hops.
---
Comment from Jürgen Wening on 2009-06-04 01:38:20
Sorry, but in my opinion: A terrible place! a quite tasteless modernized tap room, german "Schlager" music you can't avoid listening to and a waitress fitting perfectly into that milieu. Beside the homemade brew they also sell Kulmbacher. Now to the beer: By ordering homemade Vollbier we received a kind of sour fermented lemonade, sweetish, ill tasting and undrinkable. I just couldn't swallow it. Reading the comments before - have things changed so much there? The beer tastes similar to that stuff at Oberhaid.
---