Brauerei Martin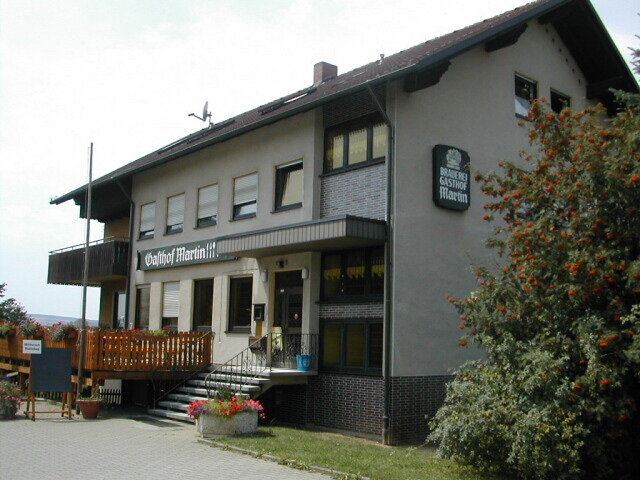 Brauerei Martin
Viehtriebweg 3
Unterneuses
96250
No longer brews
Small Brewery (less than 1000 hl/year)

09573 4382
Back to the brewery search.
---
Upload your own image of Brauerei Martin
---
Comments
Comment from Meister brothers on 2007-04-20 04:45:00
Nice place situated between Staffelstein and Ebensfeld. Good food and the area bier, Leikheim.
---
Comment from barry on 2013-10-13 06:36:15
Visited brewery on walk to Pferdfeld (sadly urlaub!). On way out, tried malty, darkish beer, quite distinctive and drinkable. In way back, very over carbonated. I think that first Seidla came from inside Stube; second from cask in garden, in which CO2 had been added, ruining taste. Shame because first Seidla worth going back for.
---
Comment from Gunnar H on 2018-04-03 07:42:28
Time to update Martin here and on map as now brewing again
---