Waldschloss-Bräu
Frammersbach
More information on Frammersbach can be found at www.frammersbach.de (German)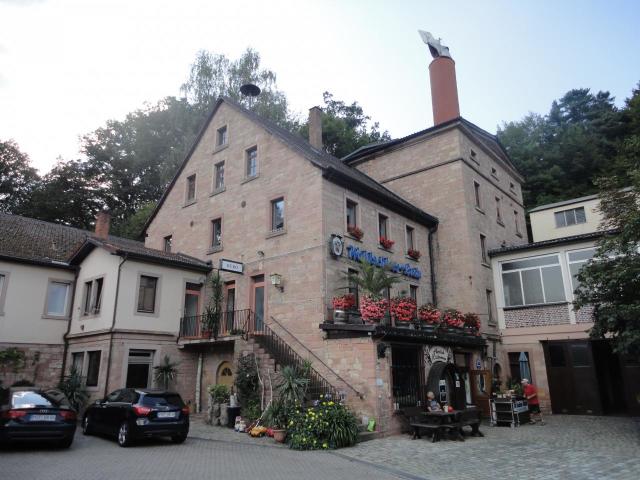 Orberstrasse 103
Frammersbach
97833

0 93 55 97 34 0
Opening Times
Monday
10:30-12:00
Tuesday
10:30-12:00
Wednesday
10:30-12:00
Thursday
10:30-12:00
Friday
10:30-12:00
Saturday
10:30-12:00
Sunday
10:30-12:00
Back to the brewery search.
Other cities in the same district (Landkreis) as Frammersbach
---
Upload your own image of Waldschloss-Bräu
---
Comments
Comment from Jan-Erik Svensson on 2007-11-10 06:27:54
Far away from the brewing heartland in Franconia, this brewery could be anywhere in Germany. Both Hell and Dunkel are a little bland in my taste, as is the Weisse Hell. But the Fuhrmann's Weisse Dunkel is soft with a full body and a pleasant hint of banana in the nose.
---