Keiler Bier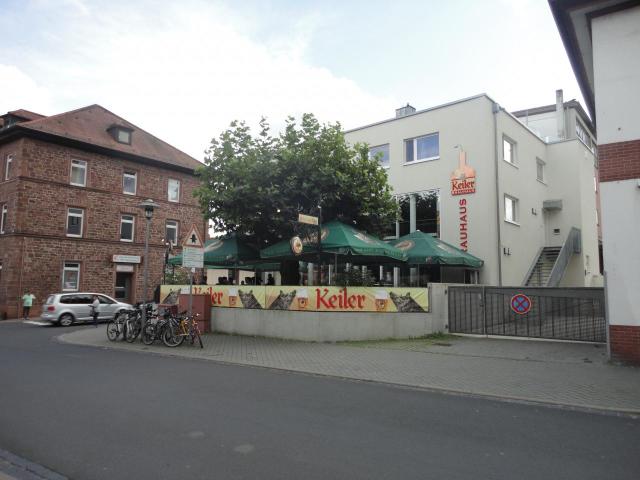 Ludwigstrasse 3
Lohr am Main
97816

09 31 41 09 0

www.keiler-bier.de
Now owned by Kulmbacher Brauerei AG (and therefor Heineken/Paulaner)
The brewery is about 2km from the train station. Bus 8045 to Postamt gets you close.
Opening Times
Monday
09:00-24:00
Tuesday
Closed
Wednesday
Thursday
Friday
Saturday
Sunday
10:00-24:00
Back to the brewery search.
---
More images of Keiler Bier
---
Upload your own image of Keiler Bier
---
Comments
Comment from mark on 2002-11-20 23:08:16
Really good shit!
---
Comment from John Mendyka on 2003-01-14 19:09:59
Kieler Wiese Bier Dunkle is no doubt the best beer on earth. Sow gut
---
Comment from Larry Herrmann on 2003-08-12 17:42:07
KeilerWeizen is hands down the best weizen beer on earth. I have had it at the brewery, from a keg, and bottled. All good. Order it, drink it, then drink some more.
---