Brauerei Eller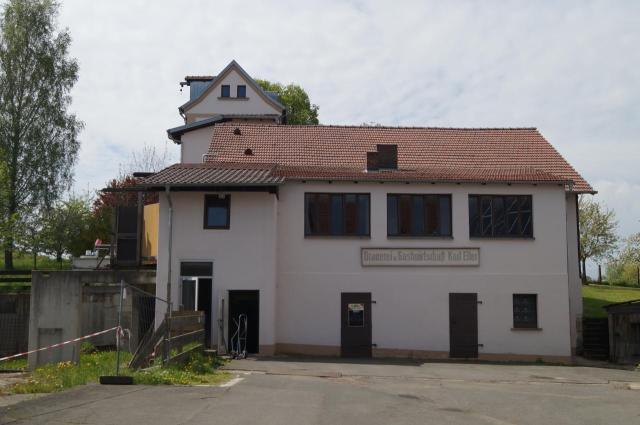 0 95 65 10 33
Opening Times
Monday
09:00+
Tuesday
09:00+
Wednesday
Closed
Thursday
09:00+
Friday
09:00+
Saturday
09:00+
Sunday
09:00+
Back to the brewery search.
---
More images of Brauerei Eller
---
Upload your own image of Brauerei Eller
---
Comments
Comment from Michl on 2009-01-28 09:32:28
From a small village just outside of Coburg comes this enjoyable, though not completely overwhelming brew. It is fairly popular amongst locals and is still sold in those old-school style bottles. The boxes that contain the bottles sometimes come with stains of cement or paint om them. I guess it is drunk by construction workers during their "Brotzeit" or something...It is a true original.
---
Comment from matw on 2010-07-05 12:25:02
BUS connections much improved as long as you are travelling on a schoolday. there is a 1135 and 1145 bus from Coburg Bus Bahnhof (by the train station) and there is a bus back ouyt at 1314 allowing you over an hour to sample this funny little brewery. Don't get caught out by this one if you don't gop on the above bus connections. They shut now for lunch! Hours are now Mon, Tues and Thurs. 0900 - 1300 and 1530-2300. Closed Weds. Fri to Sun 0900 - 2300. Yet another bar where I was the only person. The Ada in charge was desperate to get me to have something to eat, and then when she realised I wasn't going to eat, to get me to leave after my first beer. No such luck. I tried the only beer on draft which appeared to be the Pils. Very soft with a good fluffy head. The bus from Birkach will drop you in Untersiemau and that allows you to try Br. Murmann.
---
Comment from matw on 2010-07-05 12:33:50
Forgot to say the bus now is line 8319. Also the 1135 bus from Coburg ZOB, isn't advertised anyuwhere in te bus station, but it turned up regardless. Goes from stand B2. I think because it's run by a private operator they think it doesn't need to be shown on the digital departure boards.
---
Comment from Jürgen Wening on 2012-01-05 11:26:47
A charming village brewery with a very friendly brewmaster. The beers were a surprise to us. They brew Pils and Rotbier only, though Vollbier that is brewed elsewhere can be purchased in bottles. The beers are nice, especially the red one. Both have a mineralic taste, slightly like ironstone.
---