Roppelt-Bräu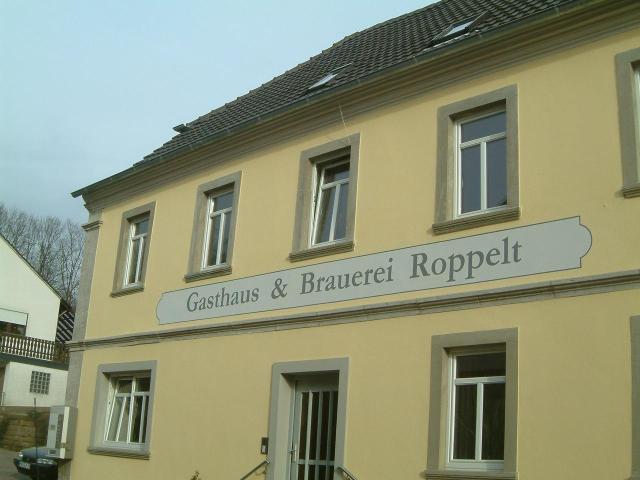 Roppelt-Bräu
An der Steige 2
Trossenfurt
97514

0 95 22 / 18 40
Opening Times
Monday
17:00-23:00
Tuesday
Closed
Wednesday
17:00-23:00
Thursday
17:00-23:00
Friday
17:00-23:00
Saturday
17:00-23:00
Sunday
17:00-23:00
Back to the brewery search.
---
More images of Roppelt-Bräu
---
Upload your own image of Roppelt-Bräu
---
Comments
Comment from Jan-Erik Svensson on 2003-03-28 02:07:33
The Lagerbier (both Gespundet and filtered) is very hoppy and aromatic, related in style to modern American beer. If you like Red Seal Ale from Fort Bragg, you will also like this Lagerbier.
---
Comment from Jürgen Wening on 2008-05-27 00:53:49
Sampling the Hausbrauerbier Hell and the dark beer I have to admit, both are (too?) well balanced and (too?) elegant. Nice, but I would prefer more charisma.
---