Brauerei Gaststätte Bayer
Theinheim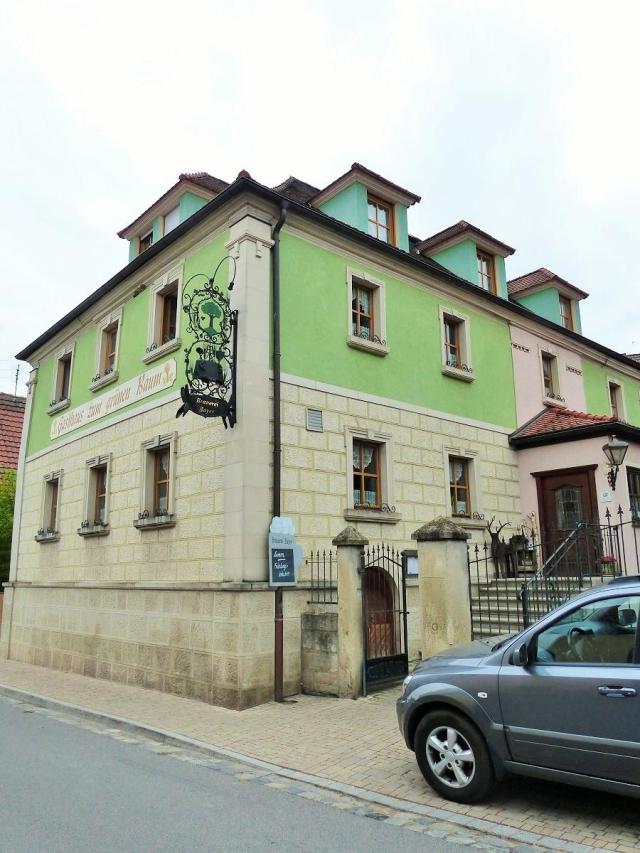 Schulterbachstr. 15
Theinheim
96181
Small Brewery (less than 1000 hl/year)

0 95 54 2 93
Opening Times
Monday
Closed
Tuesday
09:00+
Wednesday
09:00+
Thursday
09:00+
Friday
09:00+
Saturday
09:00+
Sunday
09:00+
Back to the brewery search.
Other cities in the same district (Landkreis) as Theinheim
---
More images of Brauerei Gaststätte Bayer
---
Upload your own image of Brauerei Gaststätte Bayer
---
Comments
Comment from Jan-Erik Svensson on 2003-04-07 07:33:42
Light, malty, round and clean with some balancing hops.
---
Comment from ToddA on 2007-11-27 11:15:37
This place was a nice surprise. Very clean and drinkable Kellerbier. The Brotzeit was enjoyable as well. Really nice feel to the gasthaus. ToddA
---
Comment from Jürgen Wening on 2009-12-30 06:52:23
Nice little brewery in the heart of the Steigerwald. Produced is an aromatic hoppy unfiltrated Vollbier.
---
Comment from Mat W on 2015-05-12 13:24:17
Visited 07.05.15. Good beer, also range on other beers made, one with Cherries, and one (Drie Fach Bock - 9.8%, in a caged 37.5cl bottle ), brewed with 3 malts, 3 hops and 3 yeasts, one of which was possibly a Brett. It certainally had that sourness.

Food looked fab. I had Creme-Spargel soup which was yummy.
---