Dorn-bräu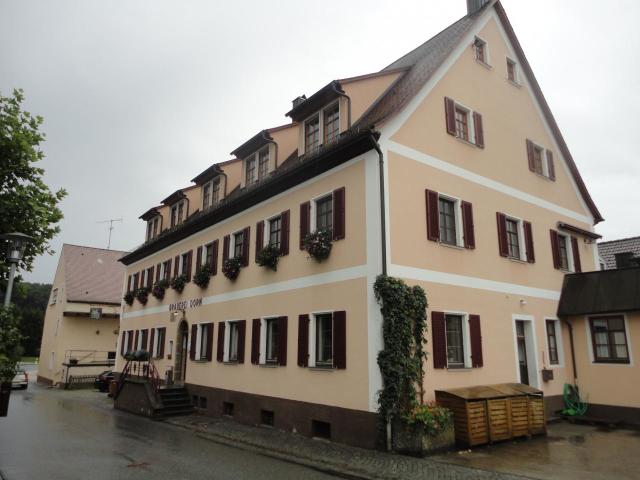 Markgrafenstrasse 3
Bruckberg
91590

09824 326
Also closed the last Sunday of the month.
Get off at Bruckberg Ortsmitte stop. The brewery is about 100m west of the stop
Opening Times
Monday
09:00-24:00
Tuesday
09:00-14:00
Wednesday
09:00-24:00
Thursday
09:00-24:00
Friday
09:00-24:00
Saturday
09:00-24:00
Sunday
09:00-24:00
Back to the brewery search.
---
More images of Dorn-bräu
---
Upload your own image of Dorn-bräu
---
Comments
Comment from Jürgen Wening on 2006-02-11 12:36:42
The friendliness of the brewery pub is always convincing! Thanks Dorn´s Karl! Very drinkable beer, even better dark beer and the only dark "bockbier" I like! All of them quite mild, not bitter at all, but tasty. A place to enjoy yourself!
---
Comment from Sebastian on 2007-11-24 12:23:48
I didn't visit the brewery pub but only fetched a couple of beers from the brewery itself. The people there are very friendly and noticing that I am a beer tester the elder guy, possibly the master brewer, gave me a discount! Although all of their beers are above average I can especially recommend the Dunkles. Also der Doppelbock is far better than most other Doppelbocks.
---