Brauerei Schnupp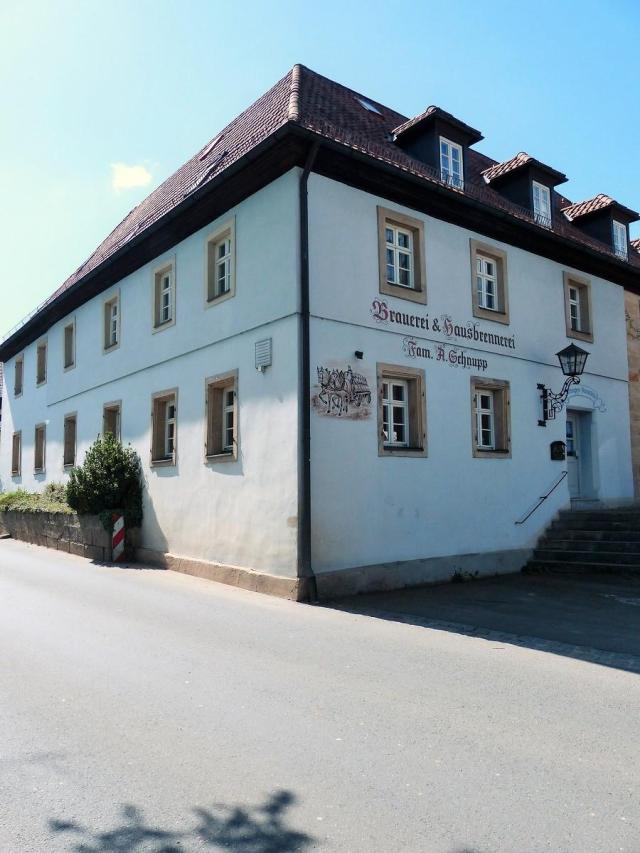 Hauptstrasse 8
Altdrossenfeld
95512
Stopped brewing in 2013

09203 9920

info@brauereigasthof-schnupp.de
Now serves beer from Friedel, Zentbechhofen.
Back to the brewery search.
---
More images of Brauerei Schnupp
---
Upload your own image of Brauerei Schnupp
---
Comments
Comment from Jan-Erik Svensson on 2003-05-09 04:52:07
The pale beers are neutral and clean, perhaps a little under-hopped. The dark lager has more of a character that some beer-friends like and some not. Nice brewery building with a stork nest on the chimney.
---
Comment from Jürgen Wening on 2009-11-02 02:36:32
Visited yesterday. Two beers on tap: Helles and Zwickel dunkel. Both quite boring, but not really bad. The Helles too less aromatic, the dark Zwickel much too malty. On a 5 to 1 scale a 3 minus.
---