Jos Brouwer's Top Ten Picks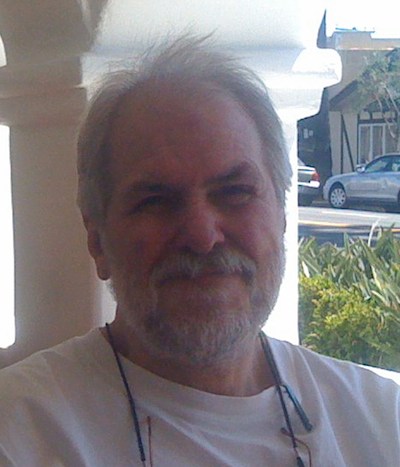 With a last name of Brouwer you know Jos would have to be involved in beer. And involved he is, as a longtime board member of PINT (Promotie INformatie Traditioneel Bier) the Dutch beer consumers organization, as a former editor of their magazine, as the PINT delegate to the EBCU (European Beer Consumers Union) and a member of just about every European beer organization around . Jos travels to Bamberg frequently.He was part of the delgation naming Bamberg a World Beer Heritage city (click here for story) He shares some of his favorite Franconian breweries with us.

Fässa , Bamberg. Fässla is my "local" whenever I am in Bamberg (4-5 times per year only - sadly). Need I say more?
Schlenkerla, Bamberg. What the Hofbrauhaus is in Munich, is the Schlenkerla in Bamberg. Or so the Bambergers say. Although somewhat touristical, it is still one of the classic brewery taps in Bamberg. Still alot of tradition, and heavily frequented by locals (unlike the Hofbrauhaus). If you haven't been in Schlenkerla during a visit to Bamberg, you have not really been in Bamberg.
Spezial, Bamberg. Where Schlenkerla is the best known smoke beer of Bamberg, those who know Bamberg better prefer the "Spezi" as their favourite Rauchbeer. So do I. Don't miss the "U" - Ungespundetes - usually available on draught in January.[editors note: Is is now available thru the spring]
Mahrs Bräu, Bamberg. Truely a classical experience. There is a lot of history connected with Mahr's, and the brewery tap is a must visit. Good range of beers, my personal favourite being the "U" - ungespundetes, available on draught after 4pm. Also highly recommended is the Weizenbock (Wheat Bock), available from Aschermittwoch (Ash Wednesday). Good food too - try the "Riesen Salad Teller" - don't expect salads to be vegetarian in Franconia.
Barth-Senger, Schesslitz. One of the very traditional breweries. Hans Senger is one of the old-fashioned brewers, sticking to the traditional brewing methods, still using a coolship, where almost all other breweries have abandoned it. Also one of the very rare places where beer is still dispensed on gravity. An absolute gem!
Drei Kronen, Schesslitz. Drei Kronen in Schesslitz is absolutely one of my favourites. Good beer in a small, family run brewery. Basic brewery tap, good beer, good food. The history of a whole range of Drei Kronen breweries starts here, a photocopy of an old licence to brew beer is displayed in the tap room. Don't miss the Weizenbock!
Göller, Zeil am Main. Very nice setting, specially in summer the beer garden is a very nice place to sample the beers and/or enjoy the food. Wide range of beers, including wheat beers, smoke beer and a variety of bottom fermenting lager/märzen/etc types. One of the bigger breweries in an area where wine is also one of the cultural things.
Kommunbrauhaus, Sesslach. Unique, as this is one of the very few still existing Kommunbrauereien (communal breweries). The wort is produced in the brewery, then transported to one of the two Gaststätten that sell it. The beer is fermented and lagered in each of the Gaststätten, and the taste of the beer is definitely different in both places. When I visited the brewery (must have been in the early 90's), the brewery was still using a Kühlschiff (coolshipl).
Lindenbräu, Gräfenberg. This brewery has virtually everything: an own malting (unique: one of the few remaining floor maltings), a brewery, a distillery, a hotel, a museum... and of course the brewery tap, with its beer and its variety of local and regional specialties. Don't miss the Nürnberger Bratwurst. The Tellersülze (jellied pork) is also one of the unsurpassed specialities. The fame of the brewery dates back to the late George Brehmer, but his son-in-law and his daughters seem to have picked up his enthousiasm and spirit, so the attraction is still there.
Hofmann, Hohenschwärz.Small brewery with a quite modern though nice brewery tap. Very welcoming for all sorts of wanderers, good food (they grow their own pigs - they get their portion of the brewery output), and a nice, very dark beer (almost black - suiting the name of the village?)
---