Brauerei Lang
Waltershausen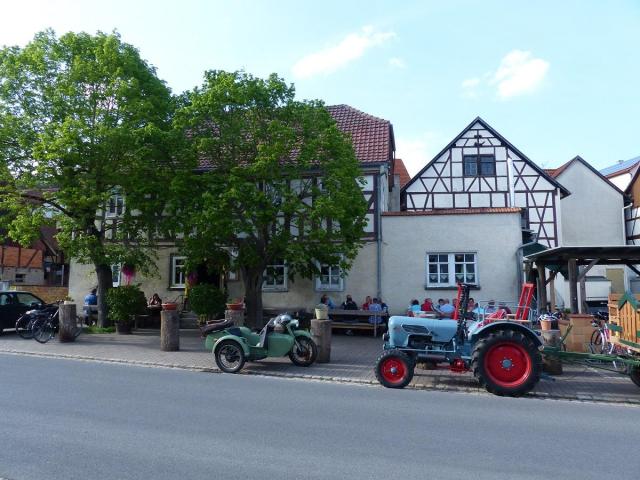 Charlotte- von- Kalb- Strasse 13
Waltershausen
97633

0 97 62 92 92

wlang@brauerei-lang.de
Opening Times
Monday
Closed
Tuesday
17:00-24:00
Wednesday
17:00-24:00
Thursday
17:00-24:00
Friday
17:00-24:00
Saturday
11:00-24:00
Sunday
10:00-24:00
Back to the brewery search.
Other cities in the same district (Landkreis) as Waltershausen
---
More images of Brauerei Lang
---
Upload your own image of Brauerei Lang
---
Comments
Comment from Carl von Bibra on 2004-06-04 17:37:50
It has been a couple years but here is my memory. It is a small brewery. The Pilsener was very crisp with fine bubbles. "Champaign like" Not best beer in the world but very solid.
---
Comment from Jürgen Wening on 2009-05-25 01:10:16
After visiting the crowded Kreuzberg brewery we went to Waltershausen and stayed overnight to check out the beer. It's an oldfashioned small brewery in a remote spot of the Rhön-Grabfeld region. Three beers are in production: Pils, Dunkel (called "Kupfer" despite being nearly black) and Hell Unfiltriert. The unfiltrated beer is a well balanced drink with hints of citric acid and, well, paper pulp. But not bad at all. The dark beer is very drinkable, hoppier, less malty. Normal and fine dark beer. The Pils could be a wee bit hoppier.
---