Brauerei Wolf
Rüdenhausen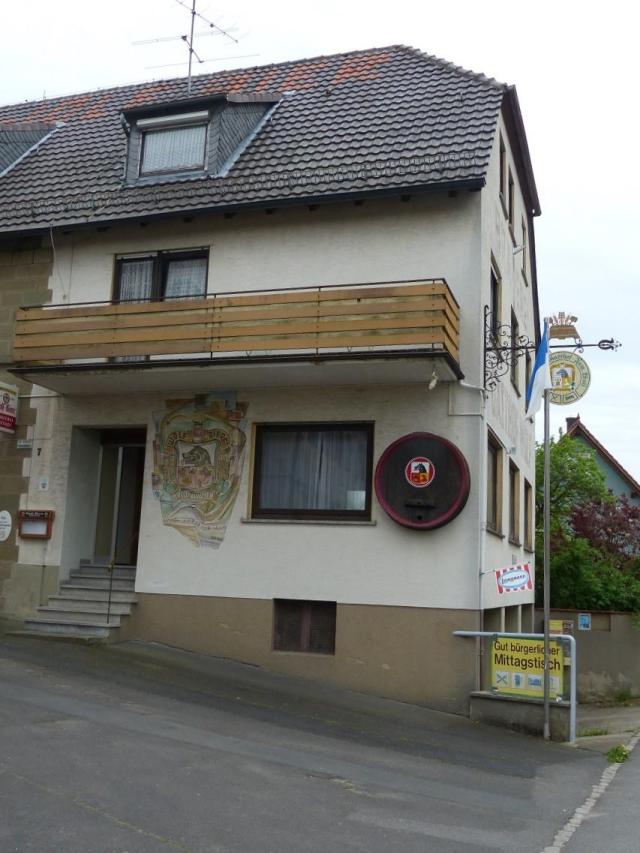 Opening Times
Monday
11:45-14:30/18:00+
Tuesday
11:45-14:30/18:00+
Wednesday
11:45-14:30/18:00+
Thursday
11:45-14:30/18:00+
Friday
11:45-14:30/18:00+
Saturday
11:45-14:30/18:00+
Sunday
11:45-14:30/18:00+
Back to the brewery search.
Other cities in the same district (Landkreis) as Rüdenhausen
---
More images of Brauerei Wolf
---
Upload your own image of Brauerei Wolf
---
Comments
Comment from Jürgen Wening on 2008-08-14 13:45:57
Tiny oldfashioned brewery, brewing superb franconian Landbier. The amber coloured beer has lots of toffee, combined with a comparably big amount of hops. Absolutely great. Didn't try the Pils yet, but I'll come back!
---
Comment from David Doerr on 2011-10-11 15:57:18
This is the real thing. Farm, brewery, Gasthaus, Biergarten (another location) in one. Served by the owner, the Pils was a very good Bavarian version with more chewiness than most and excellent hops. The Landbiere was as good as it gets. More hops (aroma) than some. A high point on a ten day tour of Franconia.
---